Movement Day 10: Core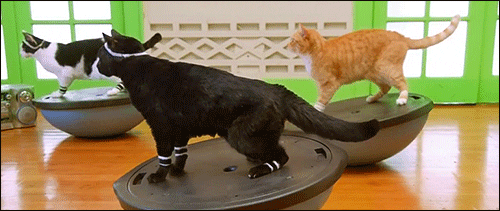 Hailings. Let me let you in on a secret. I love core stability work. That does not come as a surprise to anyone who has been to GFS. With that said, there will not be a single sit up or crunch involved in this movement series as my belief is that those two moves are not the best for beginners in isolation.
So what's involved today? See below.
Warm Up & Stretch
Do three - five sets of the following. Perform 1.b directly after 1.a. and so on. Rest as needed up to one minute at the end of the round
Exercise 1.a: 8-20 Floor Rows
Exercise 1.b: 12-20 pairs Dead Bugs
Exercise 1.c: 12-16 Horse Hill Climbers
Exercise 1.d: 20-30 Bridges **Squeeze glutes & keep core tight
If you are still feeling sweet after the above, please feel free to add the following finisher.
Perform to complete as quickly as possible:
50 Pairs High Knees (video)
100 Jumping Jacks (videos)
Cool Down & stretch
Feel free to shoot me a message and let me know how you're doing. Having someone to report to helps to maintain accountability and I am happy to help in that regard.
Should you wish to post about your experience on Instagram please tag me @gfs.personaltraining and use the hashtag #28straightgfs